"Prestigious and reliable global service of Panama Ship Registry"
YACHTING PAGES.COM, is the ultimate online directory, focusing on the products and services for Super, Mega and Gigayachts, who welcomes for the first time on its online platform the General Consulate of Panama in Marseille, in category of Registration & Classification, equal by this means to other concurrent registries.
This directory presents the « Full Showcase » of services that offers the Consulate for the owners and crews of all types of yachts and vessels during 1 year 2018-2019.
We invite you to discover our virtual presentation in this link:
http://www.yachting-pages.com/registration-classification-ism/general-consulate-of-panama-in-marseille/sc.html
The General Consul of Panama in Marseille, VIRNA AYALA in the Yachting Pages stand with Mrs. ELIDA ARAUJO, Senior Account Manager of Yachting Pages Media Group, during the Monaco Yacht Show 2018, who kindly took us in, to explain the benefits of this tool.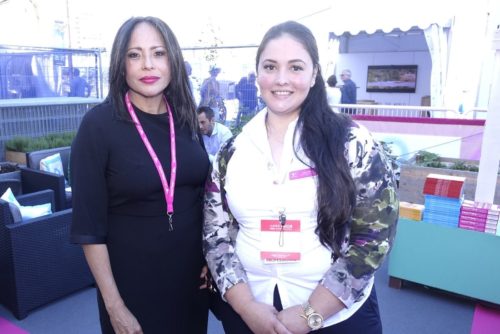 The Subadministrator of Panama Maritime Authority, ALEJANDRO AGUSTIN MORENO V., during the presentation made by Mrs. ELIDA ARAUJO on the printed directory of YACHTIN PAGES 2019-2020.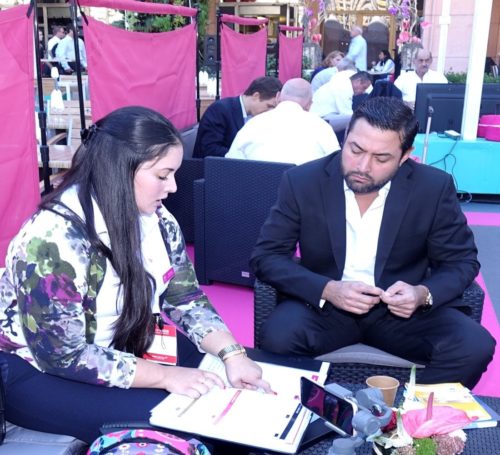 The online directories of YACHTING PAGES in different books for Mediterranean, Europe, Africa and Middle East; The USA, America and Caribbean; Australia, East Asia and Far East are essentials for captains and owners of the yachts, as a tool to get to know the services and products of marinas in destinations chosen to visit, the reason why the Consulate has chosen this platform to promote the services of Marine Merchant proposed by General Consulate of Panama in Marseille.