It is with great joy, that on 20th September 2017, the General Consulate of Panama in Marseille has installed a new commercial billboard. It highlights the services offered by the Consulate and the brand new blazon with the ten stars and the Harpy Eagle.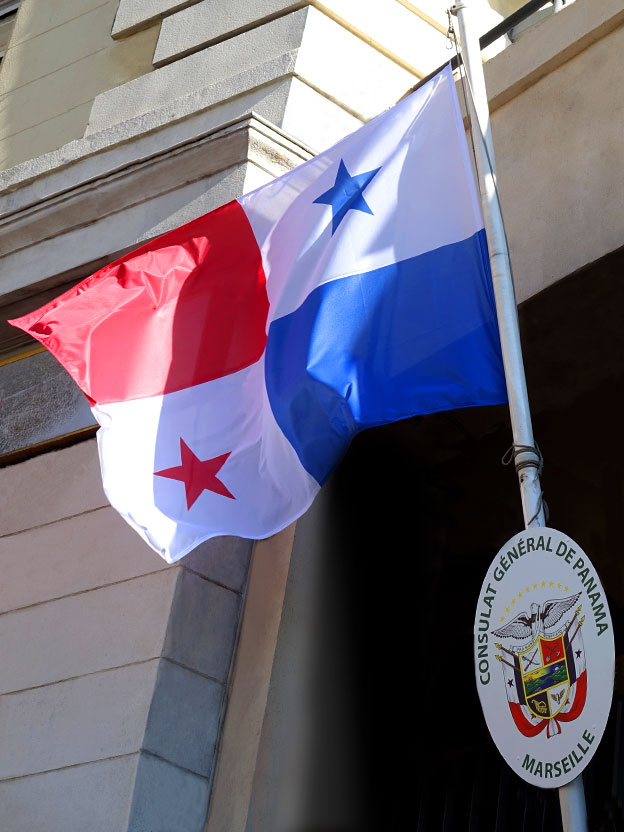 With the logo of the Ministry of Foreign Affairs of Panama and the Maritime Authority of Panama, the billboard signifies to passersby the presence of the Consulate General of Panama in Marseille. It also presents all the services offered to Panamanians in France, the French, as well as sailors from around the world and owners of yachts and cargo boats.
Indeed, the Consulate General of Panama of Marseille proposes the registration under the Panamanian flag of commercial boats, sailboats, Yachts and Megayachts. It also offers the Seaman's Books, the sale of Log Books, the legalization of documents as well as Consular Services. Do not hesitate to contact us at +33 (0) 4 91 90 05 84 or via <a href="https://www.consulatgeneraldepanamamarseille.com/contact-us/" rel="noopener" target="_blank">our contact form</a>.
We hope that, thanks to the installation of this panel, we will improve the atmosphere of the Old Port, the place where the Consulate is located, but also the visibility of all the services the Consulate proposes for the Seaman Book, the Registration of Yachts, Megayacht and boats.